Safeworx Safety Solutions – A Professional Fire and Life Safety Organization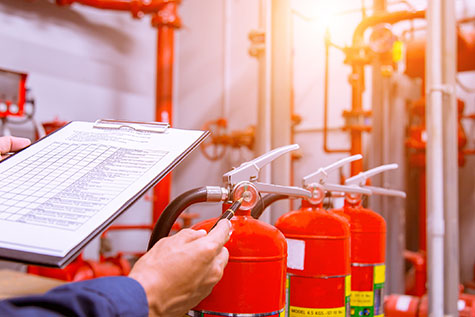 Safeworx Safety Solutions is a fully insured & locally owned fire and safety company specializing in onshore and offshore fire and life safety services. We pride ourselves on providing our clients with the highest standard of professionalism, while offering tailored services to meet your every need.
Whatever industry your business is in…We Offer the Services You Need!
Construction, Oil & Gas, Transportation, Maritime, Food Service, Healthcare, General
Increase Profitability & Efficiency While Lowering Incidents
Services Offered
Facility Inspections
Production Facilities
Drilling Rigs
Refineries
Hospitals
Commercial/Industrial
Extinguisher Inspections/Repair/Sales
Handheld
Wheeled Units
Fixed Systems
Maintenance
Recharge
Hydrotesting
Compliance Inspections
Fire Suppression Systems Inspection/Repair
Safety Supplies
Self Retracting Lifelines
PPE
Flotation Devices
Navigational Aids
Emergency and Survival
Fire & Gas Detection Systems Inspection/Repair
Fire and Life Safety Equipment Rental
Portable Radios
Gas Detection
SCBA
Nitrogen
SRL's
Portable Boxes
Repair Services
Extinguishers
SCBA
Fall Protection
Gas Detection
NAVAID
Pressure Safety Valves/Services
Personnel
Fire and Life Safety Technicians
Confined Space Rescue Personnel
Safety Representatives
Fire Watch